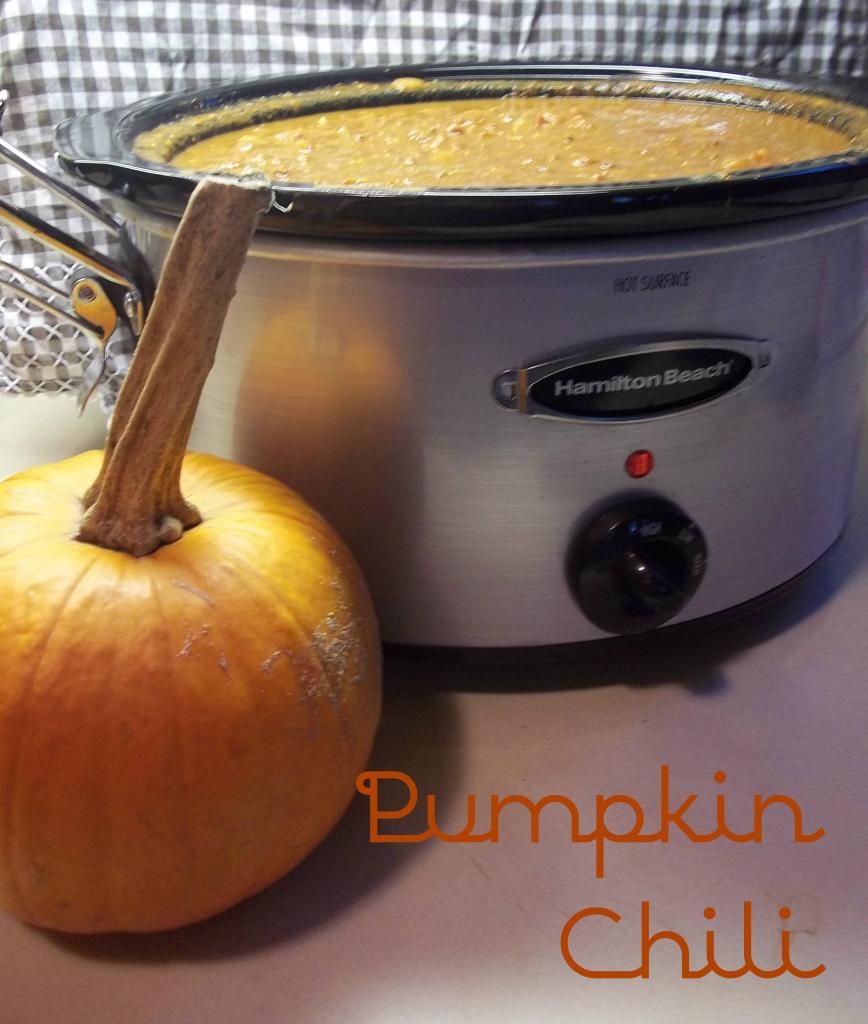 This recipe is for pumpkin lovers and pumpkin haters alike! And it is DEFINITELY for chili lovers! This is a flavorful, medium hot chili with beans and meat.
1 lg. onion, diced
1 lb. green pepper, diced (or use about a cup of frozen)
5 cloves of garlic, minced
1 lb. dry pinto beans, soaked, cooked, and salted to taste (see instructions here)
28 oz. can diced tomato (or 1 qt. home canned)
7 oz. can green chilis
2 lbs. ground beef, cooked and drained
2 Tbs. chili powder (use less if you like milder chili, more if you like it HOT!)
1 tsp. ground chipotle powder
2/3 c. buttermilk (or sour some milk with lemon juice)
a can of pumpkin (or an equal amount of pureed butternut squash)
Saute the onion and diced pepper in a little oil. When the onions start to turn golden, add the garlic and saute until it starts turning color also. Add the veggies and all of the rest of the ingredients to a crock pot and stir them up. Cook for 8 hours on low. (Make sure you have at least a 5 qt. crock pot because this recipe will fill it to the brim!)
If you use the entire can of pumpkin, you might notice some pumpkin flavor. If you only use half, no one will even know it is there! The pumpkin mellows out the spice while allowing the chili to have more flavor, as does the buttermilk. While a bit unorthodox, these two ingredients make the recipe what it is, which is DELICIOUS!
As always, I highly recommend
Penzey's Spices
. I use their medium hot chili powder and once you try it, you won't want to go back to the stuff in the grocery store that is full of salt and tastes like dirt! Penzey's doesn't pay me to say this, I just love sharing the goodness.
Pin It