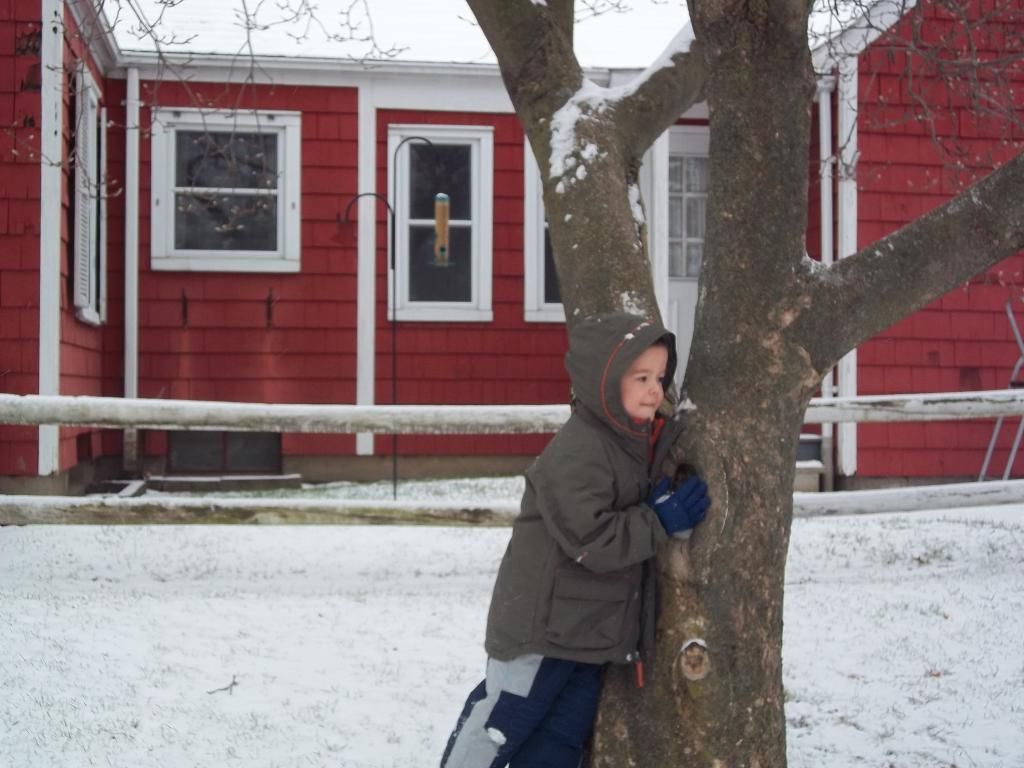 We've had flurries and a few flakes, but no ground cover to speak of... nothing snowball worthy. Big Littles has been dreaming of snow for weeks. Thanks to facebook friendships, we've seen pictures of people living north, south, east, and west of us all getting snow, but nothing here. It's actually been too warm here most days and we've had lots of rain instead. Big Littles announced one day that he was going to pray to God that we would have snow on Christmas.
I took a deep breath. That was a tall order. But I told him to pray anyway. God would hear him, and if it was God's will it would happen.
On occasion I gave him further explanation and told him that sometimes God has other plans that need to happen for other people and that sometimes when God says "no" it has nothing to do with us. But I also said that God loves to bless the people that love and obey Him, and we could pray that God would bless us with snow on Christmas.
So for weeks he has prayed that we would have snow on Christmas. And I just kind of held my breath and hoped he wouldn't be too disappointed because the weather forecast was not looking very cooperative.
Yesterday, after not saying anything about it for about a week, Biggie confidently announced that we would indeed have snow on Christmas. I asked him how he knew that and he said, "I've been praying to God about it." I smiled and gave him a few more encouraging words, but honestly, he had the faith to move mountains and I had almost none that this was going to happen.
So when we woke up this morning and Preacher Man looked out the window and announced that we were going to have a white Christmas, I almost didn't believe him! And the next moment, I thought of the joy this was going to bring to my son and how this one blessing from God would do so much for his growing faith (and I must admit, mine), and I thanked God for this wonderful gift.
Indeed, it was the best gift of all today. Sometimes God just blows me away. I am humbled and thankful that He would be mindful of my young son... and me.
Luke 18:15-17
-
"And they were bringing even their babies to Him so that He would touch them, but when the disciples saw it, they began rebuking them.
But Jesus called for them, saying,

"Permit the children to come to Me, and do not hinder them, for the kingdom of God belongs to such as these.
Truly I say to you, whoever does not receive the kingdom of God like a child will not enter it at all."
The long-anticipated snowball fight!
Pin It