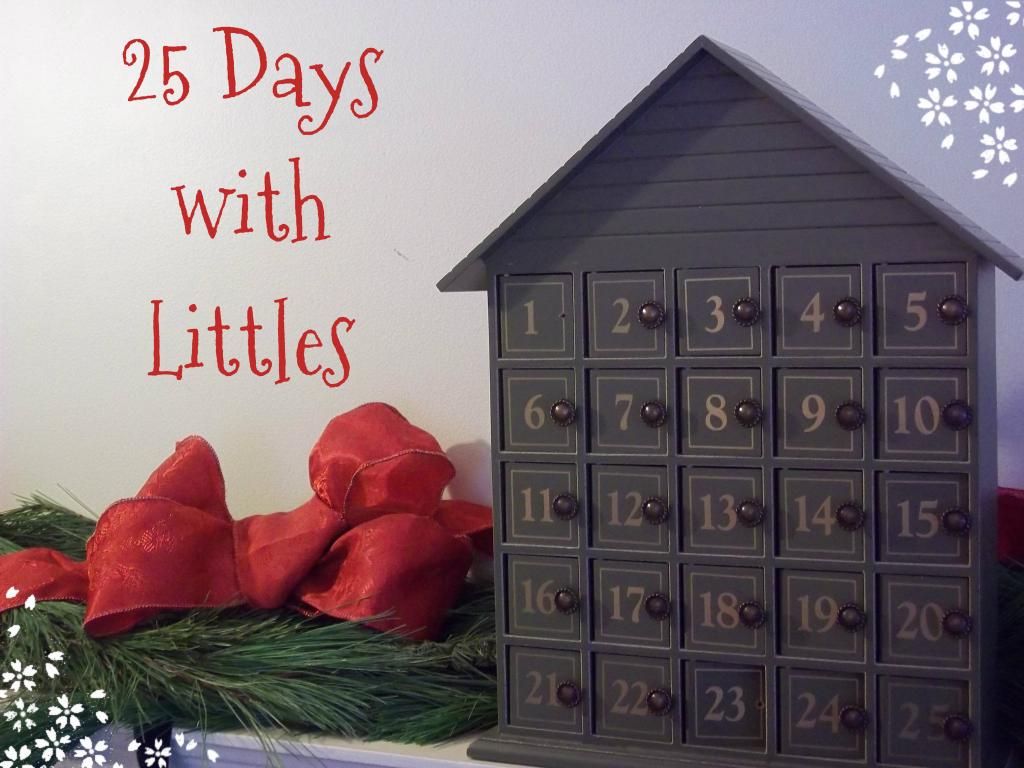 This is such an exciting time of year! Last year we started a tradition of a special way of counting down until the holidays, and celebrated by doing something small together each day. I try to make most of the activities focused upon serving others or at the very least, just being together and doing simple things and not so much about "getting stuff".
Here is our lineup for this year:
1 -
make gingerbread
2 - M&Ms (I keep things VERY simple on Sunday mornings!)
3 - make cinnamon applesauce ornaments
4 - read
Up On the Housetop
5 -
make paper snowflakes
6 - make snowmen
pancakes
7 -
make stained glass trees
8 - read
The Polar Express
9 - M&Ms
10 - make
treats/cards for the neighbors
11 - deliver treats/cards to the neighbors
12 - make beaded candy cane ornaments
13 - make stamped cards for the relatives
14 -
make pies
for a special Pie Party that evening
15 - put out birdseed in our feeder and watch for birds
16 - M&Ms
17 - Daddy Appreciation Day (it is his birthday!)
18 - write a letter to Santa
19 - read
The Grinch
20 - make
cut out cookies
21 - make holiday snack mix
22 - read
Mr. Willowby's Christmas Tree
(my favorite Christmas book!)
23 - M&Ms
24 - make
cookies for Santa
25 - make pigs in a blanket and
hot cocoa
for breakfast
If you are interested in doing something similar, here are a few more sources for good ideas:
Our 2011 Countdown
Friends at the Common Room Countdown
- some ideas for older children
I also really like their idea for writing these activities on colorful paper and making a paper chain as a way to count down.
Countdown Aussie Style
What are some of the small, but special traditions you do in your family to enjoy the holidays together?
Pin It