If Thanksgiving is a holiday where I work like a slave in the kitchen for days, I'm trying to not let Christmas become that and it would be so easy to do. My favorite Christmas memory with my children is from a couple of years ago when I collapsed on the floor in exhaustion and my two boys who were still just babies, laughed and cuddled and crawled all over me. That moment was pure happiness. And so I try to keep that image in my mind as my goal for the big holiday. THAT is what I am trying to achieve, not culinary perfection or a home straight out of Pinterest. It is hard for me, but here is what I am doing to let go of my Martha tendencies and just enjoy the holiday.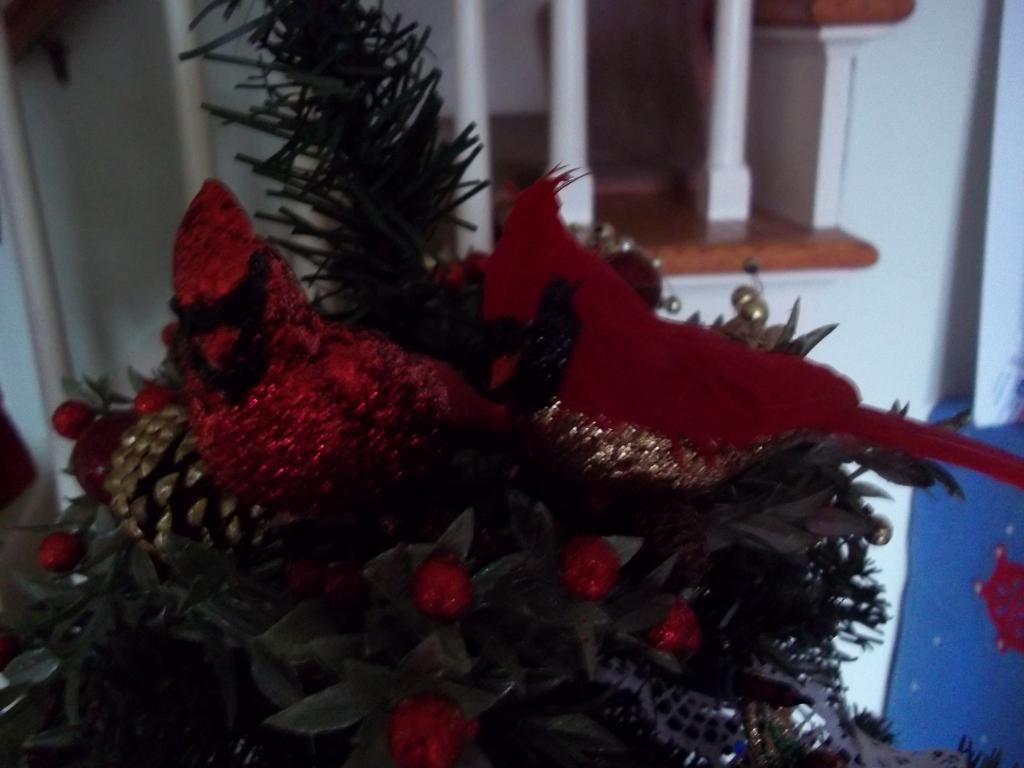 my cardinal tree topper that I just love
We eat more junk food. We just do and I don't stress about it. For breakfast Christmas morning, we still need protein, so I buy those Little Smokies sausages and crescent rolls in the tube and make pigs in a blanket for us to munch on while we exchange gifts.
I try to also have some tempting fruit available. This year, we are doing our big dinner on Christmas Eve, so lunch on Christmas Day will just be leftovers. I'm liking this arrangement more and more.
For dinner, we are having frozen pizza.
Frozen pizza came about because we have Bible study that evening and we will be leaving at about 2 am the day after Christmas for a big road trip. We very rarely have frozen pizza, so this will be a rare treat that everyone will love. And you know, Trader Joes has cheaper and healthier frozen pizza, so it is easier to let go of the guilt. I think this might be a new tradition.
Be blessed, my friends. Enjoy your day with your family, no matter where you are and no matter how you celebrate.
Pin It