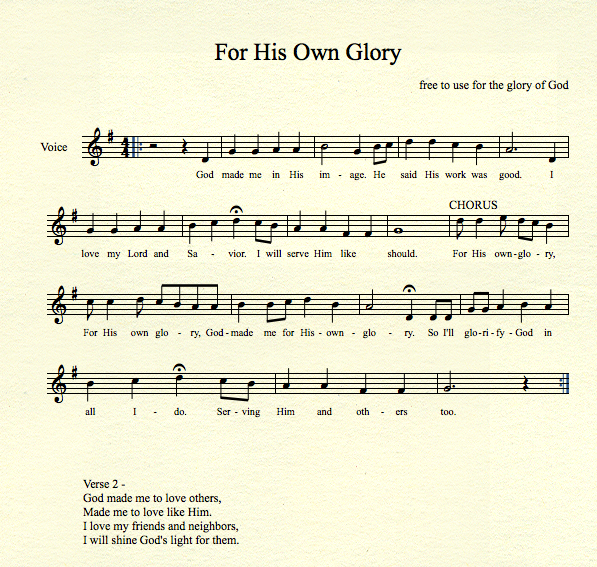 A little something I wrote for the Littles. We sing this almost every day during
Bible Time
.
I'm nitpicky, so it bothers me that I couldn't get everything just exactly the way I wanted it on the notation. This was the best I could do notating my song on the free downloadable version of Finale Notepad. Working with technology is a good exercise in letting go of perfection, is it not? :)
Share it as you like - it is free to use "for His own glory"! Just please don't publish it or sell it without my permission.
Hope you and the Littles that you love enjoy the song!
Pin It