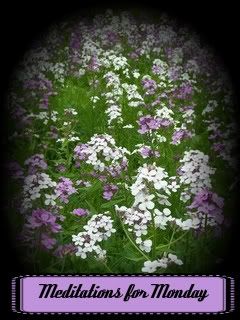 Revelation 19:9
-
"Blessed are those who are called to the marriage supper of the Lamb!"
(This is my own parable. Take it for what it is worth.)
The kingdom of heaven is like a certain king who arranged a marriage for his son. He sent out his servants to call those who were invited to the wedding. He arranged for a great supper and invited many.
Isaiah 55:1-2
-
"Ho! Everyone who thirsts, Come to the waters... Eat what is good and let your soul delight itself in abundance."
The feast was beyond imagination because the king delighted in blessing his people. He had made careful arrangements. His desire was to provide a feast that would offer true and long-lasting satisfaction for above all, he loved his people.
A woman came to the feast in her loveliest apparel. She wanted the king to notice her finery in order to secure for herself a good place in the kingdom.
But this woman was a rather picky eater. She did not care for the king's food, and when he offered her a plate that he knew would satisfy her and provide everything she needed to flourish in her life, she turned him down rather impolitely and said, "No thanks, I brought my own food." She proceeded to take a small package of cold, greasy french fries out of her purse and she started munching on those. "Got any ketchup?" she asked the king.
- - - - - - - - - - - - - - - - - - - - - - -
Sometimes I feel like this is what we do to God when he offers us blessings. He offers rich blessings that He knows will be so good for us and will fill our lives with what we truly need. And we want to come to His feast, we truly do! We want to be a part of his kingdom! But we want to drag our own baggage and selfish desires along with us. We want to keep eating our nasty, stale food every day instead of gratefully accepting His wonderful blessings. We just don't know what we are missing.
How do you think this makes God feel? Have you ever had someone turn down a delicious dinner you carefully and lovingly prepared? (Do you have children? HA!) What if your husband did this to you? God wants to give us His best blessings on this earth. David says it better than I ever could:
Psalm 34:8-10




Oh, taste and see that the

Lord

is good;


Blessed is the man who trusts in Him!

Oh, fear the

Lord

, you His saints!

There is no want to those who fear Him.

The young lions lack and suffer hunger;


But those who seek the

Lord

shall not lack any good thing.
Linking up with The Modest Mom:
Pin It