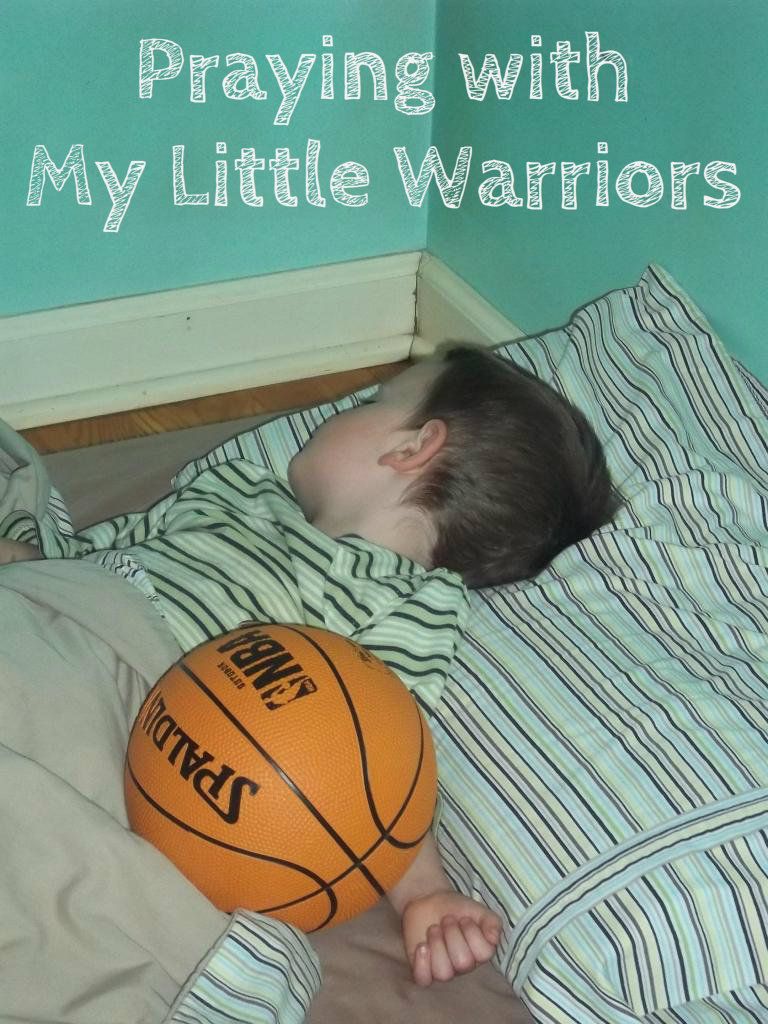 Every night, either Preacher Man or I pray with our boys as we tuck them into their beds. It is a precious time with a final kiss of their forehead and one last cuddle before saying "Goodnight".
I stumbled onto a way of praying that has just captured the heart of my little boys. It instantly calms, soothes, and inspires them.
Our bedtime prayer goes something like this:
"Thank you God for my boy _______. He is such a blessing. Help him to be a man after Your own heart like David. Help him to be wise like Solomon. Help him to be strong like Samson. Help him to be bold like Paul. Help him to be faithful like Abraham. Help him to be an encourager like Barnabus. Help him to grow to be like Your Son, Jesus, and to have a heart that loves your law and wants to obey it. Bless ________ and help him sleep well so tomorrow he can do everything he can to bring You glory. In Jesus name, Amen."
And I change it up with different Bible characters, of course. I'm amazed by the peace that comes over them while I am praying with them in this way. I can tell that they are inspired to grow up to be like these Mighty Men of the Bible. I hope they will always keep this vision on their hearts.
I just wanted to share something that I stumbled upon that has been so inspirational to my boys. To God be the glory!
Pin It