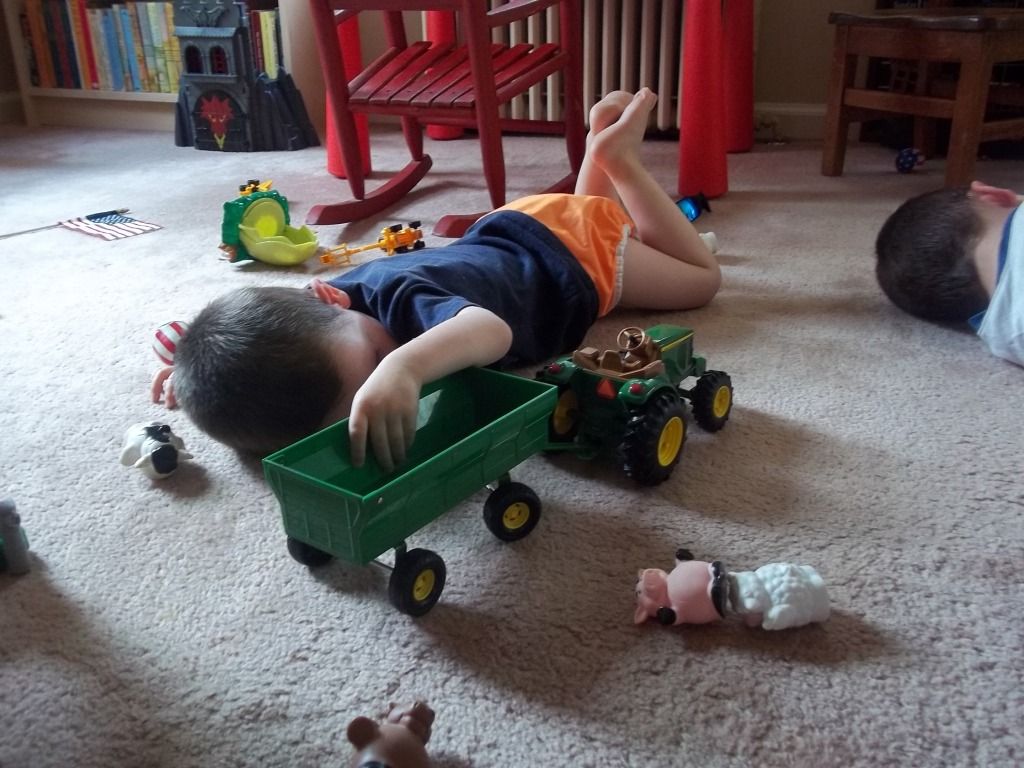 Does this look familiar?
I was amazed the first time I saw Big Littles do this. He was barely more than a year old. His little brother picked it up even earlier by observation. Seems like some things are just innate in little boys and I am continually amazed by how God made them.
I mentioned how my boys would lay on the ground to drive their cars and tractors to my Dad and he said, "Oh yeah, of course! It makes them look bigger that way!" I really had no idea!
Did you know that days old infant boys stare longer at a slowly twirling mobile and infant girls stare longer at a person's smiling face?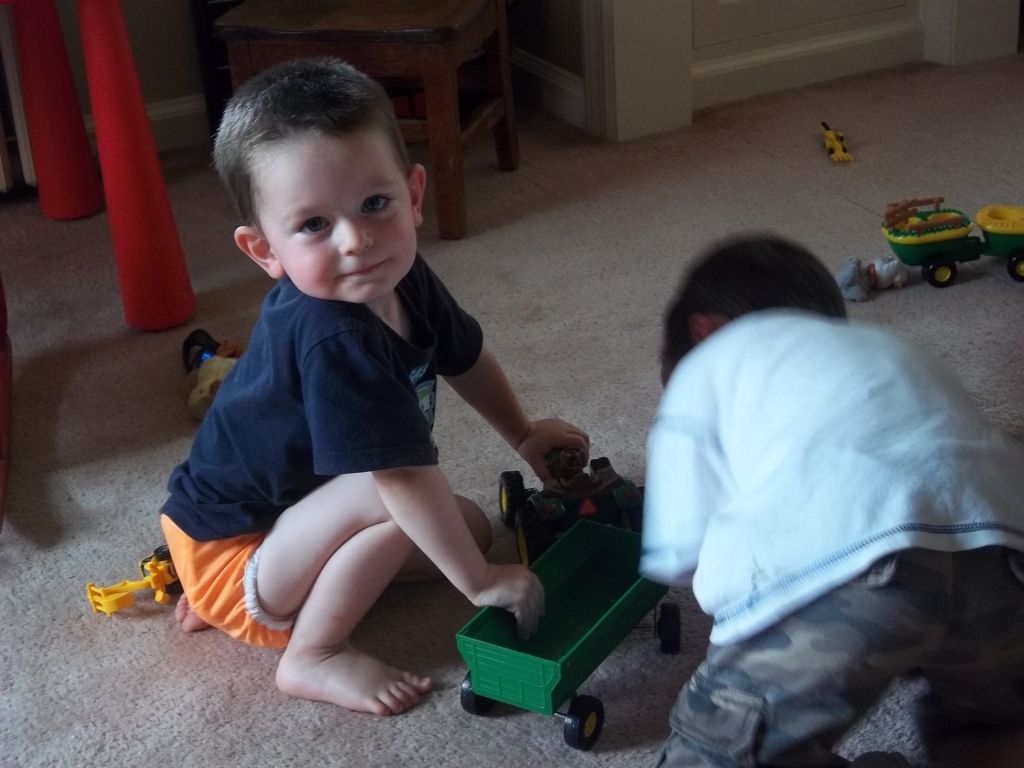 "Male and female, He created them... and indeed it was very good"
Genesis 1:27; 31
Pin It