Potluck Saturday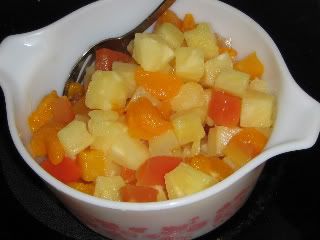 I keep my eyes open for sales on these three canned items:
mandarin oranges
pineapple chunks
Put it all together, and you've got a very tasty fruit salad that you can have ready to go in about 3 minutes! I reach for my pantry fruit salad when we have unexpected company or when I didn't manage to get my dessert together for a planned potluck as happened one afternoon.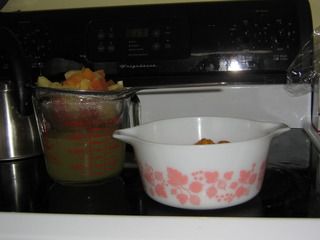 My additional tip is to save the juice. You can use it to replace the liquid in muffins, you can just drink it (this is a real treat to the Littles who never get juice, mean mama that I am), or you can use it to sweeten your iced tea.
I love to make special desserts, but sometimes time and circumstances make something simple the best option.
Have a lovely weekend!