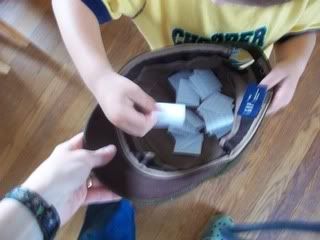 (We did things the old fashioned way... names in a hat!)
Big Littles did the honors and the first name he chose was: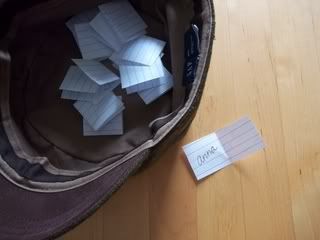 YAY for Anna!
Anna, I just need you to send me your e-mail address and I will e-mail the free download of "Amazing Grace"!
And thanks to everyone who made my first bloggy birthday a very special one! Your sweet comments and words of encouragement and appreciation mean so much to me!
May your day be blessed!