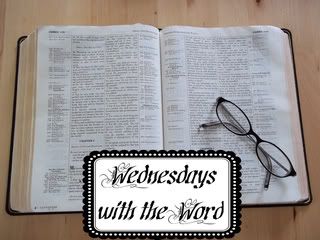 James 3:8-12 -
But no man can tame the tongue. It is an unruly evil, full of deadly poison. With it we bless our God and Father, and with it we curse men, who have been made in the similitude of God. Out of the same mouth proceeds blessing and cursing. My brethren these things ought not to be so. Does a spring send forth fresh water and bitter from the same opening? Can a fig tree, my brethren, bear olives, or a grapevine bear figs? Thus no spring yields both salt water and fresh.
There is so much richness in the book of James! I think I am finally beginning to understand the true meaning of verse 8, "no man can tame the tongue". I always thought that was a bit of a contradiction. If we really
can't
tame the tongue, then how will we become like Christ? Surely Christ was able to tame His tongue!
It has finally dawned on me that it is not the tongue that needs the work,

it is the heart
.
I can work all day long on keeping my mouth shut more often and speaking with "the law of kindness on my lips", but that will only get me so far because "no man can tame the tongue". It is not until my heart is purified that I will be a spring that sends forth sweet water and a fig tree bearing sweet fruit for the Lord.
And here I'll share another bit of wisdom I recently heard: Do you find yourself thinking, "Oh I can't believe I just said that!" Or, "Did I really just do that? It's so not like me!" If you find yourself thinking those things, you have some heart work to do. Those things don't just come out. Those things come from an ungrateful, angry heart full of discontent.
Vs. 14-18
But if you have bitter envy and self-seeking in your hearts, do not boast and lie against the truth. This wisdom does not descend from above, but is earthly, sensual, and demonic. For where envy and self-seeking exist, confusion and every evil thing is there. But the wisdom that is from above is first pure, then peaceable, gentle, willing to yield, full of mercy and good fruits, without partiality and without hypocrisy. Now the fruit of righteousness is sown in peace by those who make peace.
Yes, I definitely have some heart work to do!
James 4:7-8
Submit yourselves therefore to God. Resist the devil, and he will flee from you. Draw near to God, and he will draw near to you. Cleanse your hands, you sinners, and purify your hearts, you double-minded.
Psalm 51:10

Create in me a clean heart, O God, and renew a right spirit within me.
This is my prayer.
Pin It