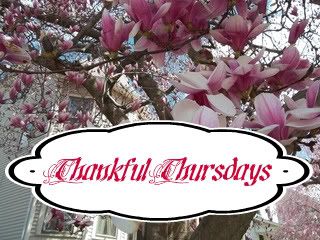 Psalm 44:8
-
"In God have we made our boast all the day long, And we will give thanks unto thy name for ever."
I was struck by this passage today. Do I indeed boast about God all day long? Do I speak His name when I tell of all of the blessings He gives? I think I need to be not only more thankful, but more outspoken when it comes to naming the One "from whom all blessings flow".
Today, I am thankful that Preacher Man tells me that I am beautiful. I'm inclined to quickly shrug it off when he says that, but today, I tried to take the moment to revel in the thought and be thankful in the blessing. I am loved and I am blessed. For this, I am undeserving, but I am still deeply thankful.
Pin It