I've been joining my friend Lori at
In My Kitchen, In My Life
doing a
January house clean out
. It's fun! She gives a small, manageable task each day and I derive much satisfaction in getting these little jobs done.
So my fun for a Friday...
I was dutifully cleaning out my freezer when I came across this: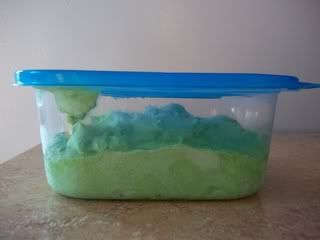 Any guesses what it is?
The first person to guess can have it mailed to their home! HAHA! Just kidding!
Have a happy Friday folks!
Pin It