I'm thankful for giraffes in my dishwasher.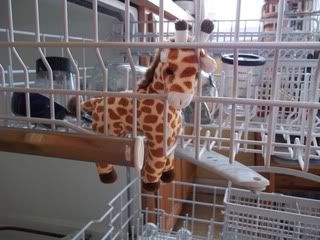 I'm even more thankful for the Littles that put him there and made me smile with the pretend games he played while helping me unload the dishes. You know, the whispered dialogue, narrating his play, accompanied by various sound effects.
I'm so deeply thankful. These are blessed days indeed.
Pin It