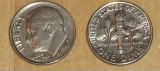 Two things I want to consider today:
James 1:22-25
But be doers of the word, and not hearers only, deceiving yourselves. For if anyone is a hearer of the word and not a doer, he is like a man who looks intently at his natural face in a mirror. For he looks at himself and goes away and at once forgets what he was like. But the one who looks into the perfect law, the law of liberty, and perseveres, being no hearer who forgets but a doer who acts, he will be blessed in his doing.
The concept of a
paradigm shift
: describing a profound change in our frame of reference
- - - - - - - - - - - - - - - - - - - - - - -

Perhaps you have never heard the term before, but we have all experienced profound paradigm shifts in our lives. We see things one way, and then, usually based upon some new information we acquire, we suddenly see things in a new way... a different way... a way more aligned with TRUTH. Sometimes we do this with our physical appearance - seeing ourselves in the mirror every day to brush our teeth or fix our hair, but not really seeing ourselves as we truly are. As I get older, I tend to keep seeing myself as the way I looked when I was in high school - when I wore makeup and spent more time in front of the mirror. HA! I deceive myself! We all tend to deceive ourselves, do we not?
James and the rest of the gospel message calls for us to have a major paradigm shift, and not just one affecting our spiritual lives, but our WHOLE lives. We are called to look upon the perfect law of liberty, and instead of just hearing and continuing on, we are called to turn our lives upside down. Where once our lives revolved around ourselves, our careers, our children, our money, or our entertainment, we are called to make CHRIST our new frame of reference - our new center. It is a major paradigm shift and if done the way we are called to do in James, will change our entire world view. We will have a new occupation - a Doer of the Word.
Challenge yourself to take a good, hard look at yourself in the spiritual mirror (God's word). Have you truly changed your world view? Is Christ your frame of reference? Do you reflect Christ in your life?
Some passages to consider: Galatians 5 (The Fruits of the Spirit), Matthew 5-7 (The Sermon on the Mount), The entire book of James
Did I step on your toes a little? Ouch - I'm feeling it. Time to get to work!