It is my favorite time of year! Spring! Aren't these tulip trees breathtaking!?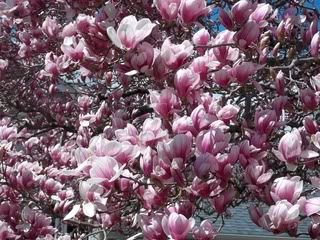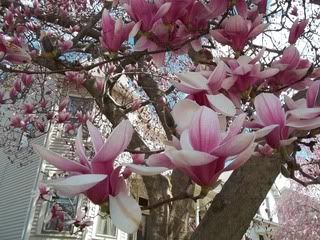 Lovely spring days like today are so refreshing to the soul! I am thankful for God's marvelous creation! He sure is an artist to give us so many delights for the eye.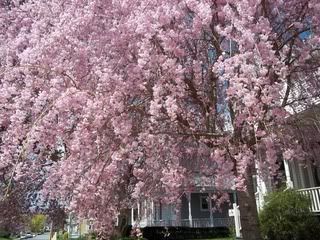 I don't know what this tree is. A weeping something or other, but it sure is beautiful!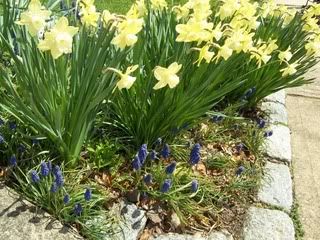 And then some lovely daffodils and grape hyacinth. I just love hyacinth. They have such a delightful perfume.
Oh, give us pleasure in the flowers to-day;
And give us not to think so far away
As the uncertain harvest; keep us here
All simply in the springing of the year.

From "A Prayer in Spring" by Robert Frost