It's Sunday morning and you're getting dressed for church. Suddenly, you realize that half of your hem has fallen out on your skirt! What do you do?!?
Option A -
Scotch tape. Hey, it works! It takes about 30 seconds! It will get you through the day.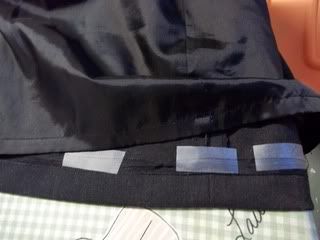 Option B -
If you have just a little more time, say 3-5 minutes depending on how much you have to dig in your sewing kit, you can use
iron on hem tape
. It's cheap, fast, and simple. I saw some negative reviews on Amazon, but I have not had any of those problems. When all else fails, read the directions, right? This is handy stuff to have around.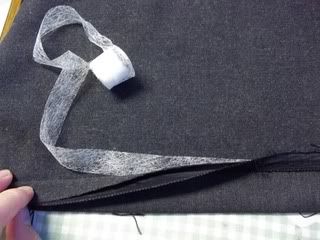 Option C -
The safety pin. Might show a bit through the fabric, but it works. I keep three safety pins of different sizes pinned to the fabric inside my purse/diaper bag. I don't even realize that they are there... until I need one! This is one of the smartest things I've ever done. It will save you from embarrassment if you should ever have a wardrobe malfunction away from home. It will also benefit your friends when they find themselves in a similar emergency and have not thought be prepared.
Go forth with a smile and no one will ever know!