Lots of progress in the garden these past few weeks...
1) The peas are up between 6 and 8 inches high and are climbing the supports. We just used metal re-bar and sisal rope. Preacher Man wants to keep his eyes out for an old volleyball net to use for this purpose. When planting, I did two rows about 6" apart that can climb on the same supports. Nice way to maximize our garden space, and if they get too heavy, they can also lean on the fence.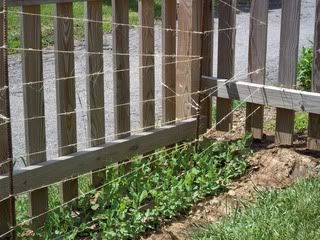 2) The lettuce buckets are loving all of the rain we've had. I've thinned them out since I posted this picture, but they are still quite thick. I've got baby spinach leaves we can eat now! First produce of the year! Hooray!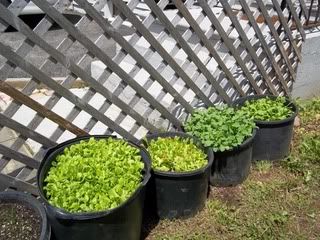 3) In the herb garden, I had to give the parsley a heavy pruning. It had stalks like celery! It's seriously taking over! I'm getting some cilantro nearly ready to pick and eat. The annual seeds are taking their dear sweet time.
4) My favorite, favorite thing growing right now is my Mother's Day clematis. It's BEAUTIFUL! Bursting with gorgeous purple blooms. In a couple of years it will be gorgeous climbing all over the fence.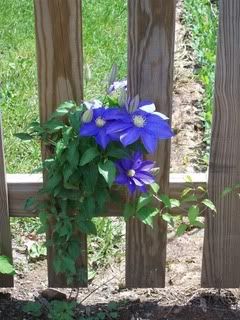 5) The front of the house got a facelift... trimmed shrubs, fresh mulch, and we removed a very sickly looking rhododendron that stuck out like a sore thumb. I'm rather proud of the front of our little house now. The littles have enjoyed watching birds come and go in the feeder.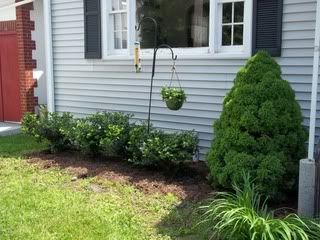 6) And I think our front steps are rather inviting now that they are lined with flowers. Makes me smile. :) I hope it gives the mail carrier a smile too.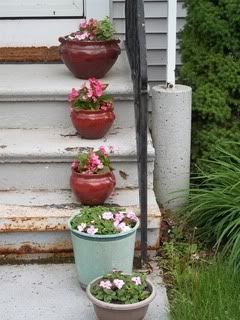 The vinca vine, begonia, and impatiens are a winning combination.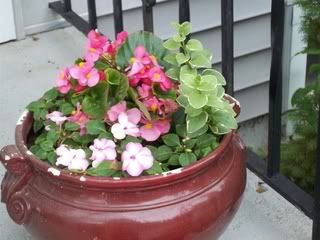 7) No picture yet, but this week or next, we are finally planting warm weather plants. Tomato and pepper seedlings are going out into the ground, and the green bean seeds, basil, and oregano are going in too.
Next week... compost! What would you like to know about it?
Linked up with
Frugal Gardening 101: The Busy Mom's Guide
.