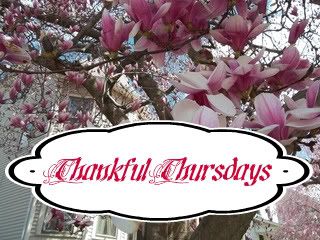 We have had some goooooood eating lately! I get such a thrill when I pick something from the garden and get to cook and eat it within a matter of hours. I also love the freedom that it gives me in my cooking. I freely add fresh herbs (basil, cilantro, oregano, chives, thyme), chop in some kale, throw in some fresh diced tomatoes, and add fresh green beans to whatever I am making. Being able to cook and eat this way makes me feel as rich as a queen!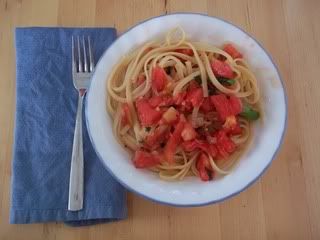 linguine with fresh tomatoes, basil and oregano
For the most part, we eat seasonally, meaning we eat produce when it is ripe and in season locally. This means we enjoy buying fruits and vegetables at their lowest price, highest content of nutrition, and at their best flavor. It also means I thoroughly enjoy each food in its time. I'm not buying strawberries right now, but that is ok because I enjoy them in May and June. Right now I'm enjoying the delicious local peaches that are in season and am looking forward to the apples that are just around the corner.
Every couple of days, we enjoy eating crisp, fresh green beans cooked Italian style. They are DE-LI-CIOUS! Here's how I fix them: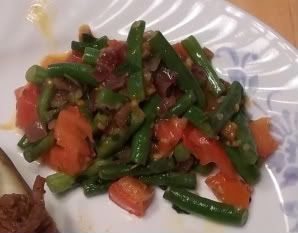 Italian Style Green Beans
Saute a red onion in olive oil over medium heat until it starts to turn golden brown. Add a clove or two of minced garlic. Then add some fresh, young green beans (trim the ends first) and stir fry them. Cook until crisp-tender. They should not be mushy and should be bright green. Add in a diced fresh tomato and season with some salt and pepper and some fresh chopped herbs. (I like basil.)
You can do zucchini the same exact way.
Have you ever noticed that the best way to start a dish is to saute some onions and garlic? Yum!
Yesterday I told Preacher Man I could eat this every day. I could, but I won't, because when green beans are no longer in season, I'll be in love with fresh roasted brussel sprouts again. :) God is good and I am thankful that He has given us foods to enjoy in season!
Moses' blessing for Joseph's children in Deuteronomy 33 -
Blessed by the LORD be his land, with the choicest gifts of heaven above, and of the deep that crouches beneath, with the choicest fruits of the sun and the rich yield of the months, with the finest produce of the ancient mountains and the abundance of the everlasting hills, with the best gifts of the earth and its fullness and the favor of him who dwells in the bush.