Romans 13:14
-
"But put on the Lord Jesus Christ, and make no provision for the flesh in regard to its lusts."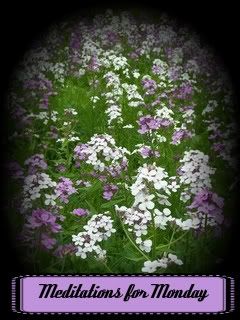 A couple of months ago, Preacher Man had been discussing his upcoming sermons with me and I knew that since warm weather was coming, he had a sermon on modesty in the works. On Sunday, the song leader led us in singing,
"O To Be Like Thee"
and my mind seized line after line thinking, "THIS IS IT!"**
Just like the words we speak and the reactions we have, the clothing and adornment we chose for our bodies is an outpouring of what is in our heart.
Surely you have heard this verse so many times your eyes glaze over when you read it again, but try to let the words sink in:
1 Timothy 2:9-10 -
"
in like manner also, that the women adorn themselves in modest apparel, with propriety and moderation, not with braided hair or gold or pearls or costly clothing,
but, which is proper for women professing godliness, with good works."
Whether you realize it or not, whether you like it or not, your choice of clothing speaks volumes. But what are your clothes saying? Are they saying, "I want to attract you to Christ" or "I want to attract you to ME"?

Lest you think I'm being self-righteous here, let me assure you that these thoughts step on my toes too.
In light of the song...
O to be like Thee! blessed Redeemer;
This is my constant longing and prayer;
Gladly I'll forfeit all of earth's treasures,
Jesus, Thy perfect likeness to wear.
When you sing these words, do you really mean them? Will you REALLY forfeit all of your treasures? What about your cute wardrobe? Do you wear Jesus' perfect likeness?
O to be like Thee! full of compassion,
Loving, forgiving, tender and kind,
Helping the helpless, cheering the fainting,
Seeking the wand'ring sinners to find.
What about your brothers in Christ that are struggling in their battle against lust? Will you have compassion on them? Will you be loving, forgiving, tender, and kind to them? Is your clothing compassionate and kind for them? Are you
showing them brotherly love by giving them preference
?
O to be like Thee! lowly in spirit,
Holy and harmless, patient and brave;
Meekly enduring cruel reproaches,
Willing to suffer, others to save.
Have I put down my selfishness and pride, enduring the reproach of looking different than the rest of the world? Am I meek and harmless in my dress? Am I willing to suffer by limiting my choice of clothing in order to
save
another? (Thinking in those terms makes my clothing preferences seem very petty indeed!)
O to be like Thee! Lord, I am coming,
Now to receive th'anointing divine;
All that I am and have I am bringing;
Lord, from this moment all shall be Thine.

"Lord, clothe me as You see fit. My body is a gift from You, made in Your image and it belongs to You. Anoint me in your divine power and love. My heart, my body, and my clothing are all Thine. Teach me to adorn myself in a way that reflects You. Jesus, clothe me with Your perfect likeness."
O to be like Thee! While I am pleading
Pour out Thy Spirit, fill with Thy love.
Make me a temple meet for Thy dwelling,
Fit for a life which Thou wouldst approve.

O to be like Thee! O to be like Thee!
Blessed Redeemer, pure as Thou art;
Come in Thy sweetness, come in Thy fullness;
Stamp Thine own image, deep on my heart.
**I fully recognize the value of this song taken as is, and without this focus on modesty. It seems that the closer I get to becoming like Christ, the more cognizant I become of how very far I have to go. And so, "this is my constant longing and prayer" and I have faith that as I work to be more like Him, His Spirit will work more and more on me.
Romans 12:2

And do not be conformed to this world, but be transformed by the renewing of your mind, that you may prove what is that good and acceptable and perfect will of God.
Linking up today with
The Modest Mom.
Pin It